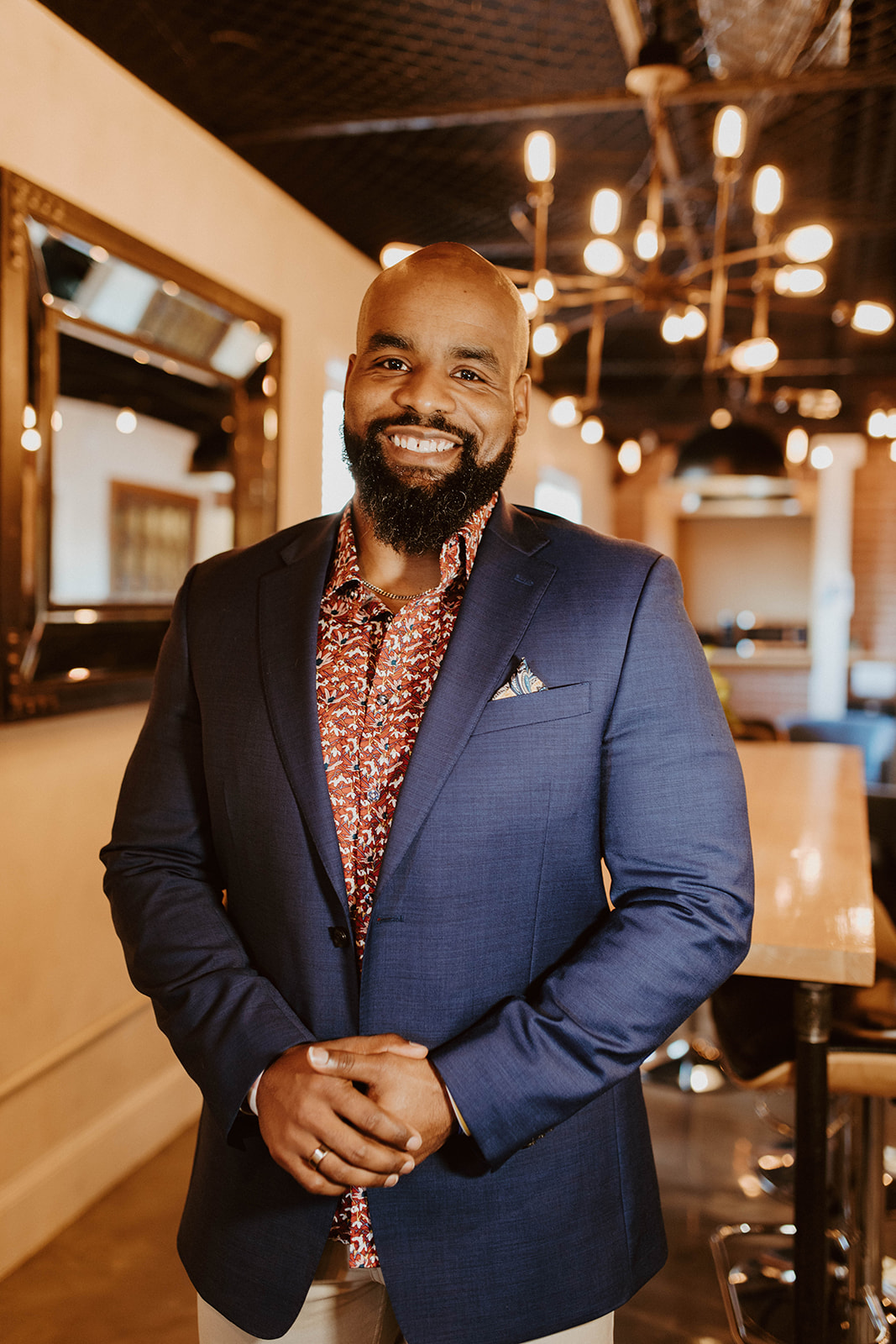 Quintez McDonald- Gibson
Mortgage Loan Originator NMLS ID# - 1037400
NMLS ID# - 1037400
304-820-7630 - C
304-596-2433 - F
304 Rock Cliff Dr, Martinsburg, WV 25404
Martinsburg, WV 25404
qmcdonald-gibson@ihmcloans.com
Meet Quintez:
"If tomorrow wasn't promised what would you give for today" ~ Ray Lewis
This quotation sums up the way Quintez lives his life and the passion he puts into every client/transaction he handles. With a large background in customer service, Quintez's unique contribution to this industry is his passion for superb customer service. Besides having a family, there is no greater satisfaction than to touch another's life and be remembered by the interaction you have with that individual. To be able to assist someone in one of the biggest purchases in their life is a great honor to Quintez and one reason our Team shall never take his acts of kindness and professionalism for granted.
Quintez is a local resident of Martinsburg, West Virginia with his family and amazing four children, boasting (3) boys, (Kingston, Jarae, Kylan) & (1) girl, (Lilliana). Also known locally as "Coach Q," Quintez is a huge role model for the local community and many children's sports associations / sports teams. His pride in helping form a bright future for little ones is one of his most sacred life goals he carries, and the natural drive of helping others is played forward into his career in lending. Quintez attended Mercersburg Academy Prep School and Shepherd University graduating with two bachelor's degrees in business management and criminal justice with a minor in computer science. Quintez enjoys working, being home with his children, animals of all kinds, and technology.
Quintez is proud to be a Mortgage Loan Originator with Integrity Home Mortgage, and he looks forward to helping all clients with their home financing needs. Quintez will never shy away from a client, and if in need of financial / credit repair or building, he will stand by your side the whole way through. He is honored to serve our Team and would be his honor to serve you! Currently serving WV, VA, MD, PA, NC, SC, FL, DE, DC, and continuing to build and grow daily.